It did not take sellers long to kick their operations into high gear. At first glance it appeared we would get off to a great start given where futures were indicating the open. Steadily from 9am futures were moving away from their highs of the premarket session. Just after the 10am hour hit sellers would be done for the day, but the damage had been done. Today's open was one of the worse selling episodes we have seen at the open in two years. Volume ran higher across the board giving an indication Institutions were selling stock. Today is not the type of day you want to see after bouncing off lows. While we were able to hold off sellers in the near term and we will need find support soon and turn higher. Not a great way to start off the week and is a reminder why we have a clear cut sell discipline.
Once again crude oil cannot find any support whatsoever. The dramatic fall in crude is nothing short of extraordinary, but very good for the consuming public. USO is down more than 55% from its peak set on June 20th. Whether or not this fall in crude creates a conundrum for the Federal Reserve and its monetary policy will remain to be seen. Falling commodity prices are an indication of deflation rather than inflation and deflation is the stock market's kryptonite. In the chart below you can clearly see the divergence between stocks and commodities. Perhaps all we need is a bit more QE from the Federal Reserve to help push commodities higher.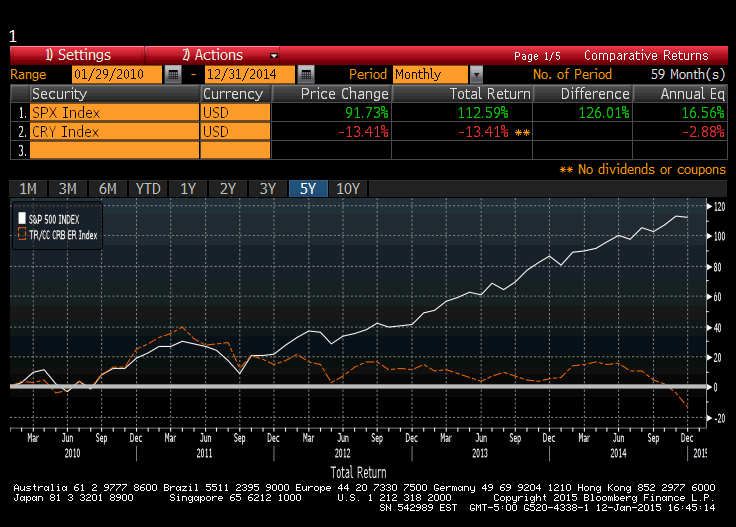 Over the weekend we posted a chart of volatility and turning points. Most notably we have seen volatility jump near market lows. Given 2008 has an outlier year you can clearly see since 2009 major lows are put in place when volatility spikes. At this given time we are still within reach of new highs and not at any meaningful low. What does this mean for stocks? We can easily extrapolate either side of the argument. However, it points to a wide and loose market. One we should tighten up position sizes to avoid major volatility within our portfolios. Exposing one to major volatility will only lead to your portfolio taking a wild ride on volatility giving you an upset stomach.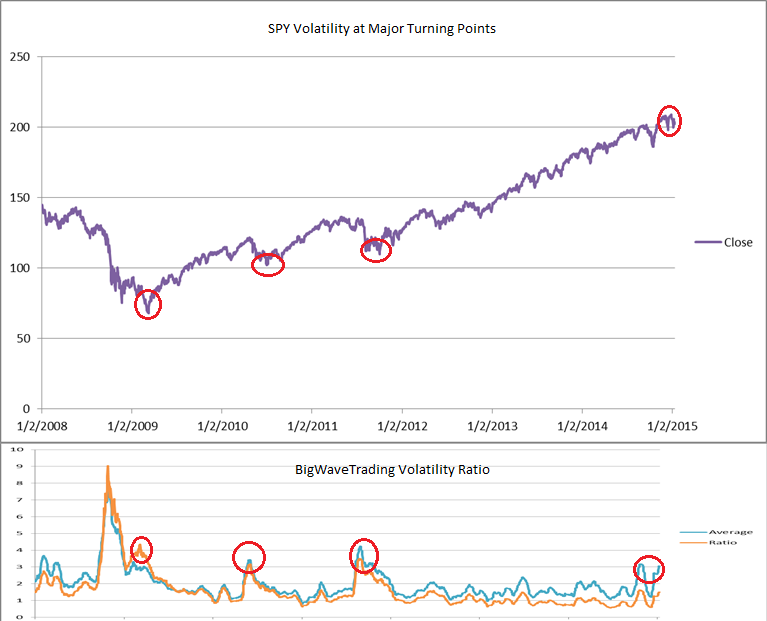 This is not the type of opening to the week you would want to see. Opening lower and running higher would have been more preferable. Unfortunately, while we still remain in an uptrend the odds are shrinking this thing continues to progress towards a new high. Last Tuesday's low is a key pivotal point to watch and a spot this market must hold. Stick with the plan and execute.